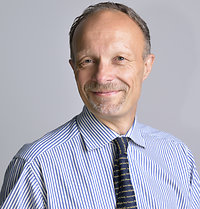 Careers Guidance and Psychometric Testing
Time never stands still. Degree apprenticeships, SQE training for lawyers, Skype and video interviews, the growing importance of 'digital skills.' The need for expert advice and guidance about choosing a career and applying for that dream job has never been greater.
Professionally qualified, knowledgeable and with extensive experience, I provide individual careers advice in London to school, college and university students needing to make decisions about the future. I have particular expertise in Russell Group university applications. and use the Morrisby Profile. The Morrisby Profile is a psychometric test of natural abilities and provides an objective assessment of 'fit' for different careers.
I also provide careers consultancy to adults in work seeking career development, career change or facing redundancy. This is delivered as individual consultations at or away from employer premises.
PLEASE CONTACT ME for careers advice in London.
"Happy to recommend you to help with UCAS, personal statement writing and careers advice."
(Parent, South Hampstead High School)

"I will absolutely recommend your services to anyone similarly overwhelmed, like us!"
(Parents, Skinners School, Royal Tunbridge Wells)

"David was well informed ... I would recommend him to other people."
(Parent, A level student, Fortismere School, Muswell Hill)

"This is great and so helpful. Many thanks ... we will let others know of your services!"
(Parent, A level student, Graveney School)

""This CV looks so much better for graduate applications than what we started out with ... many and sincere thanks for your help."
(Parent, Beaconsfield High School)

"Thank you very much for your help ... it has been a pleasure to meet and work with you." (6th Form student, Mill Hill School)

"I feel like you have really opened my mind to new opportunities and ideas." (6th Form student exploring next steps)

"I highly recommend David's services to anyone who needs guidance. His approach is very well-informed, objective and above all practical. David has been very encouraging and supportive in a situation that I could not previously see a solution to. His help has been invaluable to me, I also really appreciate the follow up support, incredible value for money!" (Adult client changing career)

"`David was very encouraging and supportive. His feedback was very interesting as it provided me with a different perspective on my ability and potential career choices."
(A level student, Watford Grammar School for Girls)

"Thankyou for your invaluable help, I will most certainly recommend your services to my friends."
(Applicant to Russell Group universities)

"Your help with my CV and personal statement resulted in me getting onto the graduate scheme."
(Community Development Intern, Citigroup)

"David's services and excellent approach have provided me with some excellent and well needed careers advice at a critical juncture in my career."
(Adult client, FTSE100 company)
As mentioned, I have extensive experience of advising applicants for
Russell Group
universities. I also guide students who want to gain employment in competitive fields, including internships, industrial placements and apprenticeships. I also provide professional careers advice to parents which research shows is much valued and appreciated.
"David has been thoroughly positive and enthusiastic, a real hit"
(Uppingham School)

"Thankyou for your priceless help. it was really useful"
(Graduate, UCL)

"Very helpful for me in giving some structure and direction in my job search"
(Graduate, University of Manchester)

"Extremely helpful advice for Russell Group applications"
(Parent, A level student, Christ's Hospital)

"The psychometric profiling was an enormously useful exercise. xxx has really benefited from the feedback. We have learned a thing or two too!"
(Parent, A level student, Richard Challoner School)

"An inspiring and informative presentation on putting together a great CV and practical advice on how to prepare for an interview"
(NW2 Network)
Educated at Edge Grove, Watford Grammar School and Loughborough University, I also work as National Head of Careers for BPP University, am an English Language teacher and
life coach
.
I've provided a careers consultancy service to students from schools, colleges and universities in London and the South East, the UK and overseas. These have included:
London and the South East:
Bales College
Birkbeck College, University of London
BPP University
Bradfield College
Cardinal Vaughan School
Charterhouse School
Cheam High School
Chesham Grammar School
Christ's Hospital
City of London Freemen's School
City University
Claires Court School
Culford School
Duff Miller Sixth Form College
Fortismere School
Francis Holland School
Graveney School
Gresham's School
Guildford High School for Girls
The Haberdashers' Aske's Boys' School
Harris Academy
Haydon School
Heathfield School
Highgate School
Jewish Community Secondary School
JFS School
Kingdom Hill School
Kingsbury High School
King's College, University of London
Lady Eleanor Holles School
Langley School
The Latymer Grammar School
LSE, University of London
Lycee Francais, London
Merchant Taylors School
Middlesex University
Mill Hill School Foundation
Mulberry School for Girls
North Bridge House School
North London Collegiate School
University of Nottingham
Oxford University
Oxford Brookes University
Portland Place School
Preston Manor School
Queen Anne's School
Queen Mary College, University of London
Richard Challoner School
Royal Hospital School, Ipswich
The Royal Masonic School for Girls
St Albans High School for Girls
St Angela's & St Bonaventure's Sixth Form Centre
St Augustine's Priory
Sacred Heart School
St Charles Sixth Form College
St Dominic's Sixth Form College
St Paul's Girls' School
Skinners School
South Hampstead High School
The Swaminarayan School
Twyford High School
UCL, University of London
University College School
Uxbridge College
Watford Grammar School for Boys
Watford Grammar School for Girls
Warwick School
University of Warwick
Webber Independent School, Milton Keynes
Woodhouse College
Rest of the UK:
University of Bath
University of Birmingham
Durham University
George Watson's College, Edinburgh
University of Leeds
Leicester High School for Girls
Loughborough University
University of Manchester
University of Nottingham
Queens' University, Belfast
University of Sheffield
Sherborne School
Stamford School
Trent College
Uppingham School
Overseas:
Bangkok Patana International School, Thailand
International School of Geneva, Switzerland
Paris-Sorbonne University, France
Park House English School, Doha, Qatar
Sotogrande International School, Spain
I provide careers advice in London. If you live elsewhere, please do contact me. I may still be able to help or refer you to a colleague who can.