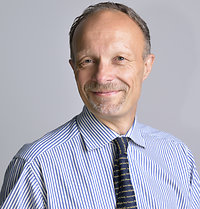 I was educated at Edge Grove, Watford Grammar School and then Loughborough University.
In 1990, I gained the Diploma in Careers Guidance which is the professional qualification for what were then Careers Officers (before we all became ubiquitous Advisors). Three years later, while a Careers Officer at the City of Westminster Careers Service, I was trained to deliver the
Morrisby Profile
Psychometric Test. In 1997 I completed a
Postgraduate Diploma in Management Studies
.
Over the last 20 years I have worked for several local authority Careers Services and in schools and further education colleges across Central, West and North West London. For several years I worked in Head of Careers and then Student Services Manager roles, with a wider range of responsibilities but always providing
careers guidance, information and advice
to young people and adults.
I have extensive experience of advising applicants for Oxbridge, Russell Group and the "old" 1994 Group universities, also young people wanting to gain employment in competitive fields, including apprenticeships.
I have provided careers guidance to many thousands of students from schools, colleges and universities in London and the South East, the UK and overseas (refer to the home page for more details).
As well as running a private careers consultancy practice, I work as National Head of Employability at BPP University. I lead a large staff team who provide careers guidance, advice and information services to students at different UK centres on accountancy, business, finance, law, management, marketing, nursing and psychology degree, postgraduate and apprenticeship programmes. I am also an English language teacher and
life coach
.
My two sons have followed different routes into their careers. For the eldest, it was A levels, a 4 year sandwich degree in Physics and Sports Science and then a PGCE (Primary Teaching); for the youngest, the BTEC (Level 3) Extended Diploma in Electrical and Electronic Engineering and then the Level 4/5 Higher National Diploma in the same subject alongside employment, within a Higher Level Apprenticeship. Now 29 and 25 years old respectively, they work as a Junior School Teacher in an independent school in London, and as a Broadcast Support Engineer for Sky respectively. My wife, like most women, is multi-talented. She works as a psychoanalyst, clinical training supervisor, tutor and lecturer.